Treadwell Franklin Infrastructure Acquires Interest in Biofine Developments Northeast Inc.
November 17, 2022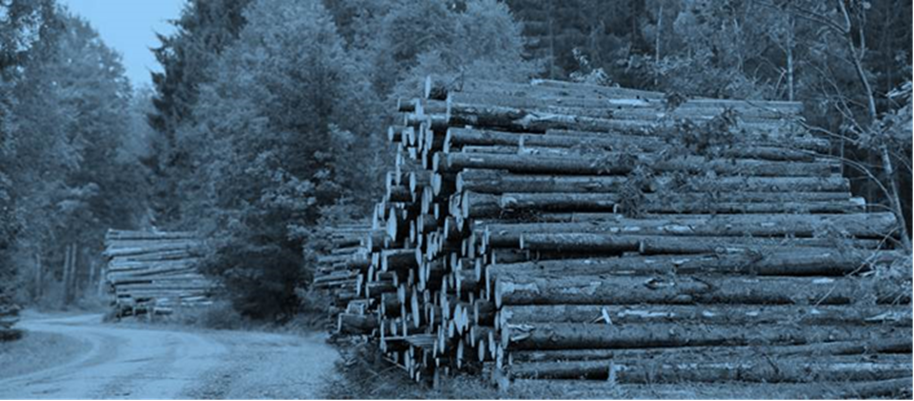 Maine-based Treadwell Franklin Infrastructure Capital LLC ("TFIC") and Biofine Developments Northeast Inc. ("BDNE"), announced today that TFIC has acquired a minority interest in the shares of BDNE, adding to TFIC's portfolio of infrastructure and renewable energy assets, and bringing development and corporate services in-house to BDNE.
BDNE, a Maine company, owns exclusive rights to the development of biorefinery projects using the proprietary technologies of Biofine Technology Inc. in the northeast US. (Follow these links to learn more about BDNE Inc. and Biofine Technology Inc. and its technology offerings.) Biofine's patented proprietary technology converts cellulose from forestry and post-consumer waste, into highly valuable co-products, including most importantly Ethyl Levulinate (EL), a drop-in green substitute for heating oil and motor diesel, with the lowest carbon intensity scoring of any available liquid fuel.
To date, TFIC has acted for BDNE as its agent for development of its first phase project, BMP1, slated for siting and construction in Lincoln Maine. TFIC is supported by subsidiary engineering division, Sewall, on technical aspects including siting and permitting, contractor selection, and project management.
"We are proud of the work we've done to date for BDNE in developing the first EL biorefinery," said Stephen Rigal Jones, TFIC's President/CEO. "Participating in ownership of our development projects and companies is part of TFIC's strategy, and we are very pleased to join the BDNE equity holders. We believe strongly in the value of the Biofine technology and BDNE's mission." Mr. Jones will also represent TFIC on the BDNE Board of Directors.
TFIC group companies have worked in various capacities with BDNE over many years, including facilitation of work at University of Maine's Forestry Bioproducts Research Institute ("FBRI"), and grant activities with Maine Technology Institute ("MTI"). BDNE, in collaboration with the university has operated its 1mtpd pilot plant at FBRI in Old Town, Maine for over 5 years, and was an award recipient of MTI's Emerging Technologies in Forest Products Innovation Challenge in 2019.
Stephen Fitzpatrick PhD, President/CEO and Board Chair of BDNE was quoted as saying, "The addition of TFIC to our board and shareholding strengthens our execution capabilities and our corporate infrastructure, as well as extending the reach of our financial and stakeholder network." Fitzpatrick continued, "TFIC has brought strategic vision to the long-term prospects of BDNE and financability of our projects."
BDNE has previously announced its intention to work with Sprague Energy (NYSE: SRLP) as buyer of EL from its first biorefinery project. The project, expected to produce approximately three million gallons of EL and 20,000 tons of biochar annually, is slated to break ground in 2023 and to go into production by 2025. BDNE's strategy includes multiple phases of development at its initial site location, and expansion throughout the US Northeast which demonstrates abundant supply of feedstock and strong demand for liquid fuels and non-biodegradable biochar. Current market for heating fuel in the US northeast exceeds 3 billion gallons annually, before accounting for induced demand for an environmentally friendly fuel oil substitute. There is also increasing market interest in carbon credits derived from biochar sequestration.
Development of Biofine's third-party verified, carbon-negative biofuel, EL is strongly supported by the National Oilheat Research Alliance, National Energy & Fuels Institute, Maine Energy Marketers Association, and the Environmental Health Strategy Center (now Defend Our Health).
ABOUT TFIC
Treadwell Franklin Infrastructure Capital LLC is a Delaware Limited Liability Company, founded in 2015, with headquarters in Portland, ME. TFIC is an integrated infrastructure business focused on municipal, institutional and energy infrastructure and services in New England and the Northeast US. TFIC seeks to return financial and economic value to states and communities by mobilizing private capital and resources in appropriate contexts, focusing on accessible commercial opportunities that create value and revenues sharable with the public sector. TFIC is privately wholly owned and managed by its partner-members. www.tficapital.com
ABOUT BDNE
BDNE is focused on establishing a biorefining industry in Maine in order to leverage its ongoing collaborative development work at the University of Maine and the State's unique combination of underutilized industrial infrastructure, healthy market for liquid heating fuels, and abundant supply of woody-biomass residuals. Biofine Developments Northeast Inc. (BDNE) is a wholly privately owned corporation, based in Maine.