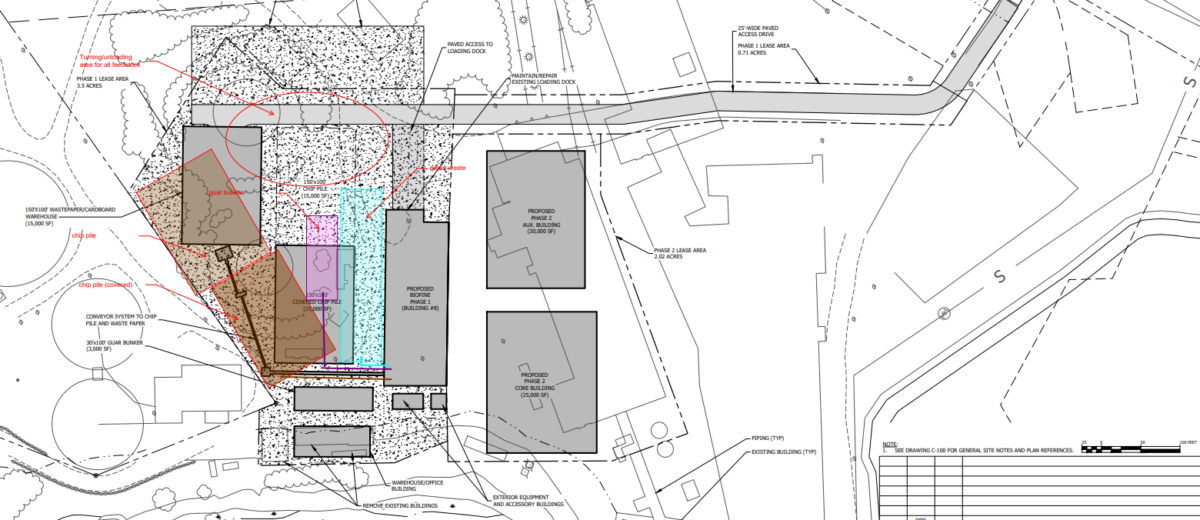 TFIC Affiliate BDNE Agrees Biorefinery Site Lease with Lincoln, ME
March 22, 2023
On March 20, 2023, the Lincoln Town Council voted to approve a 20 + year lease between the Town of Lincoln and Biofine Developments Northeast (BDNE) for the development of a biofuels refinery on the site of the former Lincoln Pulp & Tissue Mill, now known as the Lincoln Technology Park. Construction of the project is expected to commence by July of 2024.
The Biofine Maine Phase 1, or "BMP1" project is expected to require a private sector investment of over $100 million and create over 160 jobs. Subsequent project phases could result in the ultimate creation of nearly 500 jobs and substantial additional private investment.
BDNE is the exclusive developer of bio-refinery projects utilizing proprietary processes developed by Biofine Technology LLC (https://www.biofinedevelopments.com/). BDNE is proposing developing BMP1 as the first of a planned multi-phase project to develop green biorefinery capacity on a portion of the former Lincoln Pulp & Tissue Mill site.
Utilizing Biofine's proprietary technology, Biofine's process derives heating and transportation fuel from cellulosic low-quality woody biomass (pre-commercial thinnings and production leavings or "slash"), and/or from cellulosic post-consumer paper waste. The fuel produced from BMP1 – Ethyl Levulinate (EL) – will be the single lowest carbon-intensity liquid fuel commercially available anywhere in the world. Biofine has successfully demonstrated the technology over many years in close association with the Forest Bioproducts Research Institute (FBRI) at the University of Maine.
BMP1 will produce 3 million gallons of EL annually, along with coproducts Levulinic acid and biochar, from 125 tons per day of cellulosic woodwaste. Plans for subsequent phases are projected to increase production approximately ten-fold.
Stephen Fitzpatrick, PhD, CEO of BDNE, stated "Biofine is honored and very pleased to reach this milestone with the Town of Lincoln. EL is an important transitional and long-term renewable biofuel that accretes value to producers and end-users alike for decades to come. We are proud to call Lincoln our hometown."
"After many months of negotiations and working through the numerous siting issues associated with the Lincoln Pulp & Tissue mill site, the Town of Lincoln is delighted to complete this stage of the process and looks forward to the start of construction. We view this significant Biorefinery project as the just the beginning of an exciting economic revitalization of the old mill site, with other beneficial projects to come," says George Edwards, the Town Council Chair.
---
The vision of the Town of Lincoln is to transform the former Lincoln Paper and Tissue mill site (approximately 387 acres) into the Lincoln Technology Park – a center for next generation technology – driven industries. Learn more about opportunities at the Lincoln Technology Park and in the Town of Lincoln at www.lincolnmaine.org.