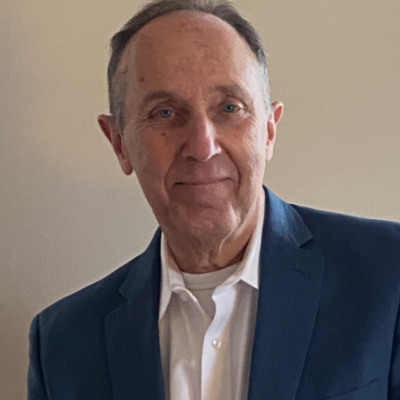 Joseph Aiello
Advisory Board Member
Joseph Aiello is an internationally recognized leader in Infrastructure development and finance and as a senior executive with leadership roles in government, private equity and consulting. He has a track record of driving innovation, business growth and leading industry into forward thinking positioning.
Mr. Aiello currently serves a variety of transformative organizations. At Meridiam Infrastructure, where he previously served as CEO of Meridiam North America, Meridiam Global Investment Committee member on a variety of the firm's funds a member of the Meridiam Board of Directors and its Executive Committee, Mr Aiello currently serves as an advisory Senior Fellow.
Mr. Aiello has served, since 2015, as the pro-bono Chairman of the Fiscal and Management Control Board at the MBTA in Boston. He was appointed to a 5year term by Massachusetts Governor Charlie Baker. In that first 5year period the Board drove a rapid pace of change across all elements of the organization. The MBTA realized approximately $800 million in operational savings over the 5yrs against an annual $1.5 billion operating budget while maintaining and recently increasing levels of service. The MBTA increased its annual capital spend from $300m to $1.6 billion. Governor Baker and the Massachusetts Legislature recently extended the Board's life to June 30,2021.  Mr. Aiello has agreed to remain as Chairman to lead through the impacts of the Covid pandemic and pivot to meet a changed world.
Prior to Meridiam and the MBTA, Mr. Aiello served as an Executive Vice President at Aecom where he held several leadership positions including President of Aecom Enterprises. Mr. Aiello helped drive Aecom's growth through service diversification (e.g. Planning and Architecture) and geographic expansion to markets such as Puerto Rico and the Middle East. He served (2018-2020) as a strategic advisor to the Commonwealth of Puerto Rico.
Mr. Aiello is an alumnus of the Harvard Kennedy School where he frequently guest-lectured and served on discussion panels. From 2010 to 2015 he served on the Belfer Center's Advisory Board. He has also developed a relationship with Tufts University's Fletcher School. In February of 2021, Mr Aiello was named a Senior Fellow at Fletcher where he will focus on the resiliency and decarbonization elements of climate change.
Mr. Aiello currently serves on the APTA Board of Directors, a Trustee of Boston Harbor Now as well as other non-profit and private enterprises.
Mr. Aiello has always been driven by the notion of fairness and equity. He was a key community activist that shaped Boston's Central Artery/Third Tunnel project from an earlier proposal that would have torn apart city neighborhoods to the carefully designed and constructed project it became. He spent a number of years as a developer of non-profit and affordable housing across the Boston area. He has always been a force for insisting that private and public enterprises take the broad view of infrastructure investment's impacts on people, neighborhoods and the environment.