Biofine Developments Northeast Inc. (BDNE) is a developer of industrial biorefinery projects for wholesale production of Levulinic Acid and Ethyl Levulinate (EL)– a drop-in green substitute for home heating oil.  BDNE uses Biofine's patented technologies, utilizing RINS qualified wood waste and cellulosic post-consumer waste as feedstock for its production. 
In 2019, TFIC teamed with BDNE in a grant proposal from Maine Technology Institute and was later named as developer/agent for BDNE for its first two projects. TFIC is taking the lead development responsibilities to bring BDNE projects to fruition utilizing wood-basket resources in Maine. Sewall's specialized geo-forestry services identifying waste-wood feedstock for Biofine Resources Inc., aid in this venture.
BDNE and TFIC have announced several advances in their Biofine Maine Phase 1 project, including siting in the Town of Lincoln, ME, and offtake agreements with Sprague Energy Resources.  Enjoying significant State of Maine support, BDNE has submitted RINS pre-certification specifications with the US EPA as a flagship effort to establish RINS qualifying feedstock in the State. TFIC is responsible for all development duties including 
Siting

design and construction

/ EPC selection

, 

 

permitting and environmental, 

 

financial planning and execution, 

 

feedstock

strategy and contracting, 

 

offt

ake

strategy and contracting,

 

operator

identification/selection, and

 

Stakeholder management and government relations

 

 

 
BDNE's EL product has the lowest carbon intensity score of any liquid fuel in the world, bar none.  Financial closing and notice top proceed for Biofine Maine Phase 1 is scheduled for 1H 2023. 
Project FAQs
100 ton per day wood waste feed stock

3 million gallons per year EL production

 

First phase of multi-phase project ro

ll out

 

Construction period of 24 months

 

Approximate CapEx Budget:  $78 million

 

Long-term offtake contract from creditworthy

industrials

 
Biofine Development in The News
July 29 Mill Site Announcement- Lincoln, Maine
Former Lincoln Mill Site Close to Getting New Tenant
Biofine looks at new biofuel refinery development on former mill property
Biofine Announces New Plant Site
Bangor Developer Aims to Bring Biorefinery, Jobs to Former Lincoln Mill Site
Company Plans $31MM Factory at Lincoln Paper Mill Site, Will Employ 100 People
Additional Project Information
BDNE Inc. (biofinedevelopments.com)
Project Contacts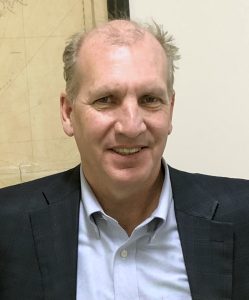 Stephen Jones