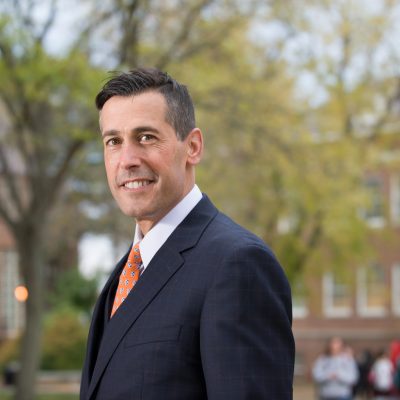 Christopher Clement
Advisory Board Member
As Chief Operating Officer and Vice President for Administration at the University of New Hampshire, Chris Clement oversees over 3,000 benefits eligible employees with the daily goal of supporting the institution's students, faculty, and staff to enable and enhance the teaching, research, and engagement mission.
Mr. Clement has an extensive leadership background in both the private and public sectors. Prior to coming to UNH, he was Commissioner of Transportation for the State of New Hampshire, and previously served as the Director of the Governor's Office of Economic Stimulus, Deputy Commissioner and Chief Operating Officer of the NHDOT.
A New Hampshire native, Chris Clement earned a Bachelor's Degree in Mechanical Engineering Technology from the University of New Hampshire, and a Master's Degree of Business Administration from the New Hampshire College Graduate School of Business.  He lives in Durham with his wife Wendy and their three children.